Please note that these hints and tips are ones which I feel interesting or informative. They are in no way authoratative!
Cameras: a single lens reflex (SLR); high quality rangefinder or view camera is best for outdoor photography.
35mm is comparitavely cheap and accesable, it is also the easiest to use and has a wider range of lenses and accesories. For example, Nikon for SLR's or Leica for range-finders. Most of my work used to be done on a second-hand Pentax Super A SLR, although I now use a Nikon F80. 35mm is the only choice for wildlife photography.
For even better quality, try medium format (120 rollfilm), eg Hasselblad, although cameras and film are expensive and most of the equipment is heavy. There is also less choice of lenses and accessories.
Ultimate quality is given by large format equipent such as Gandolfi field cameras. Weirdly, camera equipment is actually cheaper than medium format, but film is horrendously dear. Although lighter than medium format cameras, they take a long time to set up and use, but are ideal for landscape and architechture as the lens can 'tilt and shift' to control perspective - no more buildings that look as if they're about to fall over! Quality is superb.
For interesting effects try using a faster film than normal. Fuji Provia 1600 is extremely grainy but has good colour saturation. The image below was taken using this film: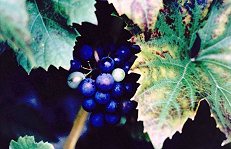 For black and white images, Ilford Delta 3200, Kodak TMAX 3200 or Fuji Neopan 1600 are good high speed films to try. Films such as these mean that you can take hand-held pictures in places where previously it has not been possible. Examples include streets at night: useful if you like candid photography. When using colour film under artificial lighting, bear in mind that you'll probably end up with a colour cast. You could use a colour-correction filter to compensate, but this will lose valuable exposure. Alternatively, you could accept the colour cast, perhaps using it deliberately to create an unusual image.
Fast films are also valuable to photojournalists, so that they can get their photographs even in extreme conditions.



For images requiring a more 'graphic' effect than colour, black-and-white can be very effective. Note that in order to get the best out of the image, they must be handprinted. Machine prints, for some reason, tend to end up rather flat. Scanning the neg's using a slidescanner works too, but colour inket printers give a rather impure black and white image - there is often a colour bias. Here's an image with a deliberate colour bias! It has been colorised, which gives more-or-less the same effect as toning does in conventional printing but there is a wider choice of colours. Good though the "digital darkroom" is, I don't think it's quite ready to take over from the conventional darkroom for black and white quite yet. And there's another factor: traditional darkroom printing is enjoyable, much more so than digital - I think this, even though I'm all for digital imaging. There's more happy (and unhappy :-( ) mistakes that you can make in traditional printing...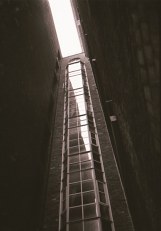 A high quality compact camera, such as the Olympus Mju II or the Yashica T5, which came with a Zeiss Tessar lens, can provide a completley fresh perspective for your photography. Whilst no replacement for an SLR, they are useful for carrying around everywhere, in case maybe you see the photograph of a lifetime! They also free you up from technical worries, so you can snap a few photos just for the fun of it. Granted, the quality will not be as good as an SLR, but many can produce high quality results, even on transparency film.
I am not advocating selling up SLRs at all, just maybe trying out other styles of photograping. On one end you have View cameras, on the other compacts. They are all fun to try!
Note: some names used are trademarks of their respective companies & are used for identification purposes only. Copyright (c) Gavin Duley 2002 onwards.